Trophées Pum'Awards
Financial support for project bearers
Every year, the Alumni network organises a competition for business and association creators. This contest aims at supporting financially business or association creation and development projects. Volunteers of the Alumni network are bearing its organisation, at stage: rewards for the winners.

Participation requirements :
Be the project lead of a business or association creation or development ;

Have registered a company to a legal instance in France or abroad for less than 60 months (dated from the contest) or an association.
Next edition: 2024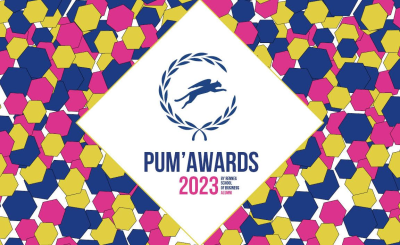 2023 - Pum'Awards
Entrepreneur Category:
Aerosolution -> Project by

Thomas BERNAD (MSc IE 2022)

Kirae ->

Project by Lisa FERRER (EMBA 27)

Ochy -> Project by Perrine CHAPOT (EMBA 28)
Association Category :
Pum'Awards Category :
Volunteers -> The volunteers who organised the most events during the year - Club Rennes & Club Innovation
Events -> The alumni who participated in the most events during the year - Emilie Ehanno (MSc GBM 2018)
Career -> The alumni who submitted the most job offers on our online career space - Eloi Pastré (PGE 25)
2021 - Pum'Awards
Entrepreneur Category:
Vegen

-> Project by: Thomas Liney PGE P27 & Aini SAGALA
Jabi -> Project by Juliette Jego PGE P27 & Briac Perrin
Kick the Pro

-> Project by Elise Charles PGE P26 & Kiliann Pollefoort

PGE P26
Catégorie Association :
Pakadur

-> Project by

Lucie Gallou Cardinal - PGE P20, Nicolas Monnot & Tristan Gaillard
Léo pour le Monde -> Project by Thibaut Cucherousset, Anaëlle Lombard & Marie Duffort -

PGE P26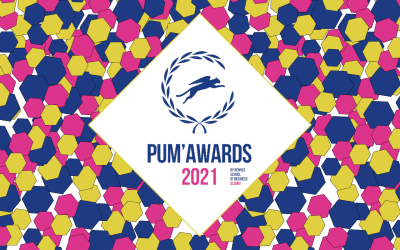 2020 - 8th occasion
Constel Education -> Alexandre CARVALHO (PGE 28) and Paul CARTIER

Filaj -> Julie LE FLOUR (PGE 24) and Johan LOUEDEC
Olino -> Dorian JORRY (PGE 29) and Quentin FABRE (PGE 29)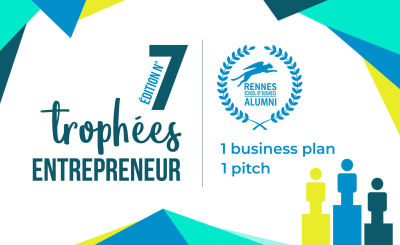 2017 - 5th occasion
Biosency —> Marie PIROTAIS and Yann LE GUILLOU (EMBA 19)

Drompy —> Julien de CLEDAT (PGE P14)

Preppy Sport —> Camille TRAVERSE (EMBA 23) and Mickaël LECOQ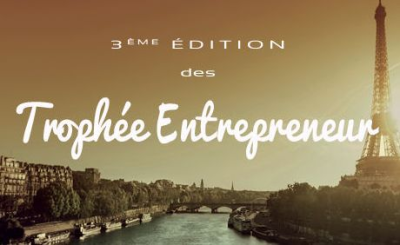 2014 - 2nd occasion
Voodoo / Squeez'me —> Laurent RITTER (PGE P18) - Entertain and empower people

BBChoo —> Aicha LUGRIN (PGE P3)

Mon Dossier de Location —> Charles MARTIN (PGE P19)