Calendrier des événements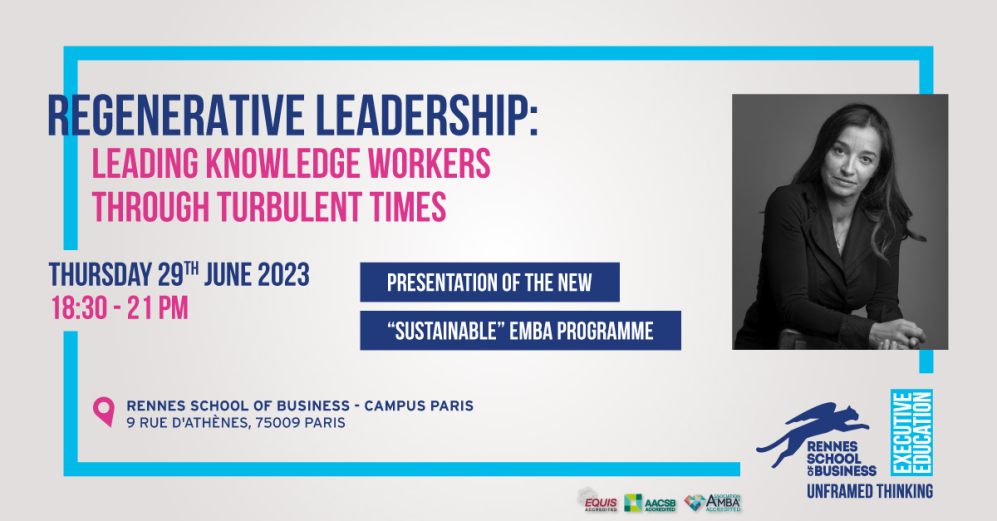 REGENERATIVE LEADERSHIP: Leading Knowledge Workers Through Turbulent Times
Cet événement est organisé en anglais, merci de basculer sur la version anglaise pour plus d'informations.
Jeudi 29 juin 2023

18h30 - 21h00
(GMT +2)
Rennes SB - Campus Paris
9 Rue d'Athènes
75009 PARIS
---
Inscriptions closes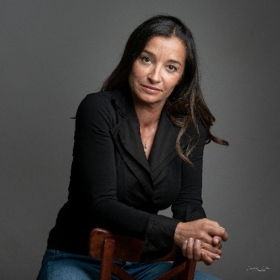 Dr Delphine JUMELLE
Dean of Faculty
Mazars University * UC Berkeley + Haas School of Business Lecturer
When machines operate most tasks better than human arms and calculate faster than any genius, how do you maximize your workforce input into the value chain? When your team can work from anywhere, any device, at any time, how do you foster collective intelligence? When 80% of the global workforce display a lack of engagement in their work, how do you keep your A-players committed and going the extra mile? When diversity is the name of the game and inclusion has not been taught at school, how do you shape cooperation? When artificial intelligence leapfrogs in all processes and produces 80% of the value, how do you make sure the Human input gets to bring in the best ethical, emotional, and ultimately essential, contribution while minimizing biases?
Dealing with Human resources has traditionally been about disposing of individual strengths and energy and exploiting only arms and hands. The leaders of the 21st Century are now leading knowledge workers, where understanding and shaping brain function is the name of the game. The Human brain is a resource like none other. It can be depleted, sustained, or recharged by our smallest daily interactions.
Great leaders nurture talent, resilience, and empower resources. Instead of draining cognitive and emotional energy, they inspire and fuel brains to re-generate resources, and secure the best conditions for brain plasticity and behavioral agility. They do not only repair errors or sustain learning and functioning. Regenerative leaders contribute to the building of cognitive, spiritual, and emotional resources for their team; they get their followers ready and enthusiastic for the future and get the most out of delighted individuals and teams.
What about you? Are you applying principles of neuroleadership to optimize your own brain functioning and development? Are you making sure at the end of each day your team, your peers, your stakeholders have benefited and grown from your presence? Do you contribute to reconstructing and reinventing their emotional resources and proactive defenses to protect them as the world changes at a fast pace? Are you creating value in society through your leadership style, or simply balancing the resources you are consuming?
We need leaders who do not deplete their teams' resources. Sustainable leadership is not enough in an era so prone to exhausting minds and brains. Let's have a meaningful discussion on what it takes to be a regenerative leader, and why it is absolutely critical.
Rennes SB - Campus Paris

9 Rue d'Athènes
75009 PARIS
Vous devez être connecté pour laisser un commentaire. Connectez-vous.