News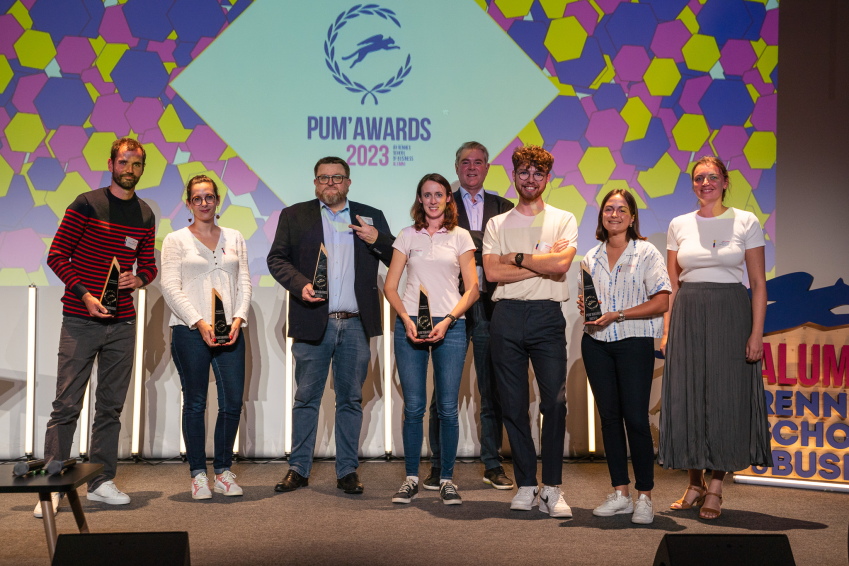 Pum'Awards
Pum'Awards 2023: a look back at the awards ceremony!

Viewed 178 times
The Pum'Awards 2023 - Rennes SB Alumni - Rennes SB Alumni ceremony took place on RSB's Rennes campus on September 19 to reward 5 entrepreneurial and associative projects led by our alumni. New this year: the 3 alumni most involved in the network were also awarded prizes!
View the aftermovie of the ceremony: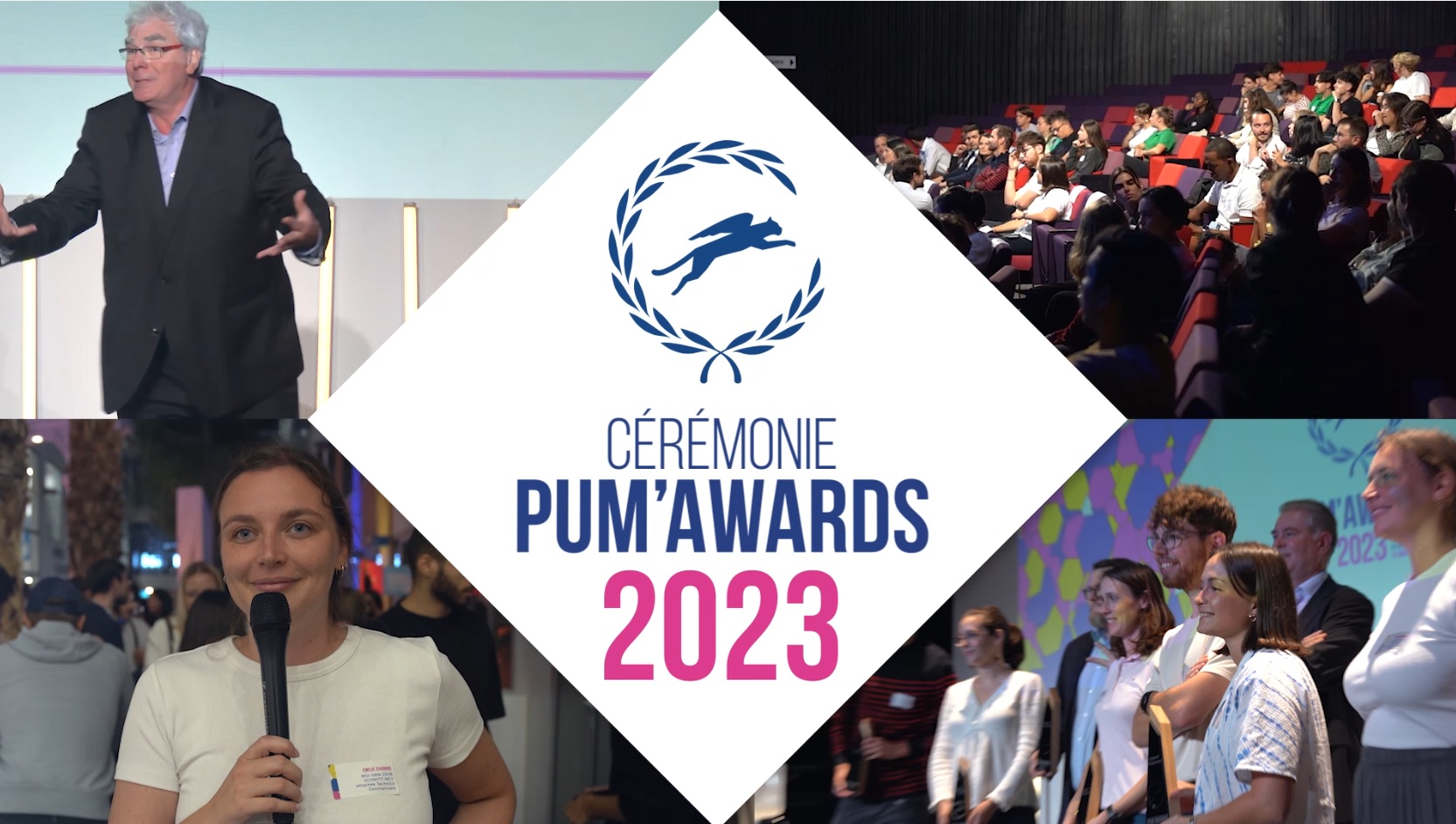 Here are the photos of the night.
Here are the names of this year's winners in the 3 categories:
Entrepreneur category :
Aerosolution

- Designer and distributor of a new generation of aerosol paint cans, using compressed air instead of flammable liquefied gas.




Project led by Thomas BERNAD (MSc IE 2022)




Kirae -

A video game-based training tool to support the development and enhancement of soft skills: from awareness to confidence.




Project led by Lisa FERRER (EMBA 27)




Ochy -

Application for personalized analysis of running movements to reduce muscular tension and boost performance


Project headed by Perrine CHAPOT (EMBA 28)


Association category :
Les Hôtels Solidaires - Collection of unconsumed foodstuffs and unused furniture in hotels, to be donated to associations helping the most disadvantaged.
Project led by Yvan LEBRAS (PGE 19)


Talents sur Saône - A new kind of evening showcasing local talent for the benefit of associations helping children, teenagers and the elderly, broadcast live.


Project submitted by Pierre PAILLARD (PGE 4)
Winners receive financial support of €2,000 each!
Pum'rewards category:
Volunteers

- Club leaders who have organized the + events in the year
Winners : Club Rennes & Club innovation



Career

- The alumni who posted the most job offers on our career space
Winner: Eloi Pastré (PGE 25)


Events - The alumni who participated in the greatest number of events during the year


Winner: Emilie Ehanno (MSc GBM 2018)
The winners each receive a larger budget for their events, the opportunity to promote their company, and a year's worth of free events!
Congratulations to all our winners!
---
4
I like