News
14 September 2021
Network
[International Story] - The testimonies of Romain & Nicolas
View 465 time(s)
Discover the testimonials of Romain DESSAIN-GELINET (PGE 25 - MSc Innovation & Entrepreneurship) and Nicolas LETENDRIE (PGE 25 - Master IT Business Management), founders of the company EEXAR based in Shanghai.
What is your academic and professional background?
Despite the fact that we went to the same school (the very prestigious Rennes School of Business), Nicolas and I have a very different background.
We met at the Rennes SB Oceania association when we entered school in 2014. We will therefore be seeing each other very daily for 7 years (because in addition to studying together, we also have lived and worked together).
Nicolas focused on the Master in IT Business Management, in which he worked in large groups on a work-study basis, such as Total, Bouygues Telecom and Société Générale. Quite the opposite of me, who threw myself into the world of start-ups with the MSc Innovation & Entrepreneurship, with which I spent a year and a half in China through internships and a gap year. The important thing to remember here is that we complement each other quite well! And that was revealed quite quickly when we launched EEXAR.
Can you tell us about EEXAR?
EEXAR was born under the name Rocket & AR for our start-up project for the MSc IE. We had several members in the team, from Rennes SB and INSA. Today looking at a rear, it makes us smile softly. However, as the project took shape, Nicolas and I made the decision to launch it after our studies at Rennes SB. And in January 2019, here we are on the plane to China, with an idea in mind, an entrepreneur visa in hand and nothing in the pocket.
Over the months, meetings and our first clients / projects, a lot of iterations have taken place. Rocket & AR is reborn in EEXAR: a SaaS comprising the entire cross-border sales process of products in B2B, from presentation to negotiation, using Augmented Reality.
Intended for B2B retails and sourcing / trading offices, it simplifies their sales operations while reducing sampling and shipping costs.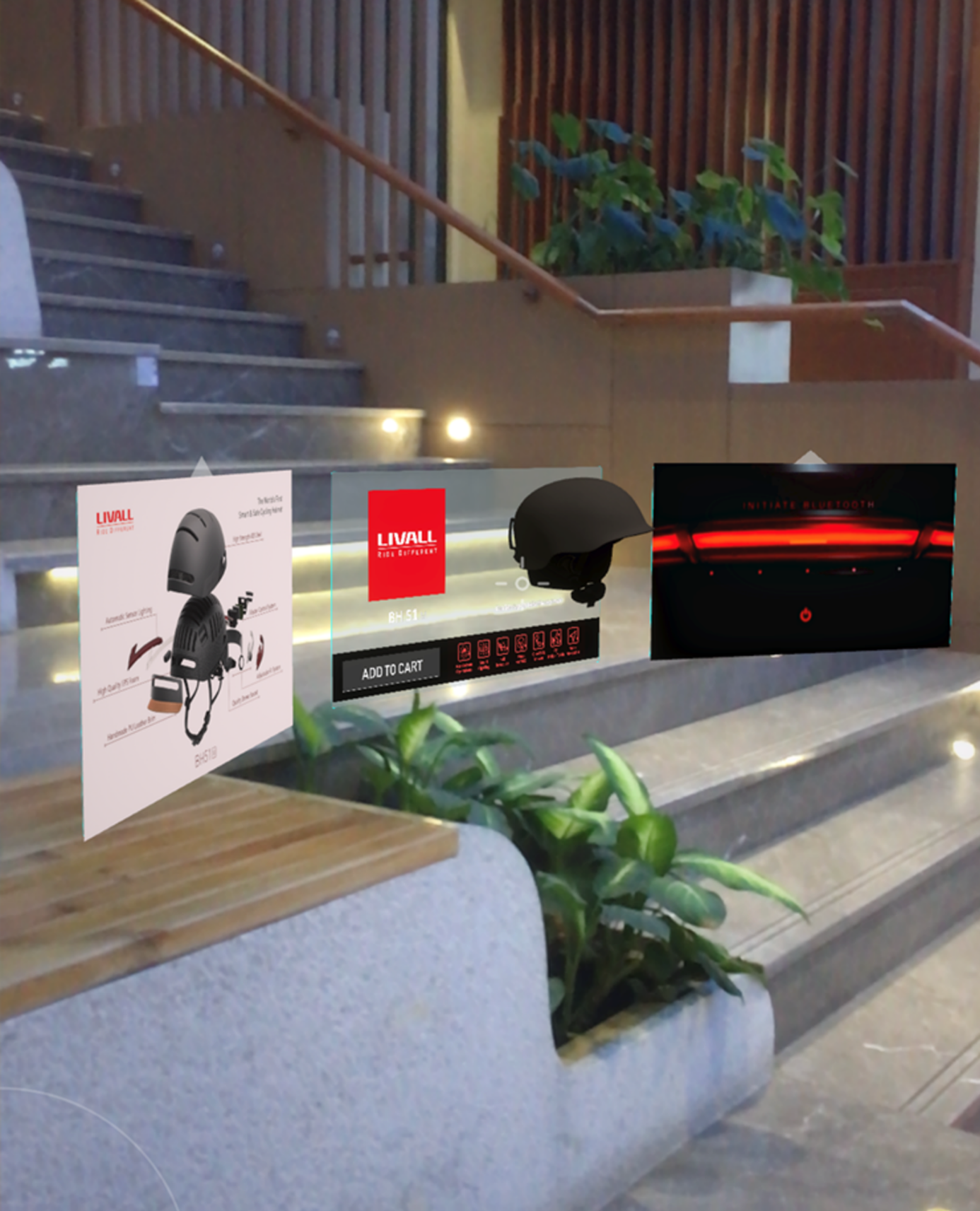 What is your greatest achievement?
The team we assembled. Once we had our first clients, we had to deliver, and for that, we needed talent. And despite the fact that we had no funding and without speaking the local language (even today it is very rough), 2 local talents joined EEXAR, Jay and Martin. And it is with these 4 people that we were able to develop a very complete SaaS, whereas the year before, we did not even know yet that we were going to orient ourselves on such a system!
What advice would you give to a young entrepreneur?
Romain: "Luck favors the daring". What I mean is you have to go for it. Do not wait for the "perfect product" before starting to confront it with the market. Not only will your potential users help you guide your development, but it gives you the most important asset of an entrepreneur: his community.
Nicolas: Stay true to your vision. During our adventure, we had a lot of changes and opportunities. So much so that we could have gotten lost trying to do everything. If EEXAR is still afloat today, it's because we have stayed on course without ever deviating, focusing only on what we can do best.
A thought at our Rennes School of Business without which we would not be here today. Our meeting at the Oceania association, the launch of Rocket & AR during the MSc IE led us to set up EEXAR in Shanghai as soon as we left our studies.
And a thank you to the students of RSB and INSA Rennes who participated in the project: Thomas, Mathilde, Paul and Boutayna!
---
I like