News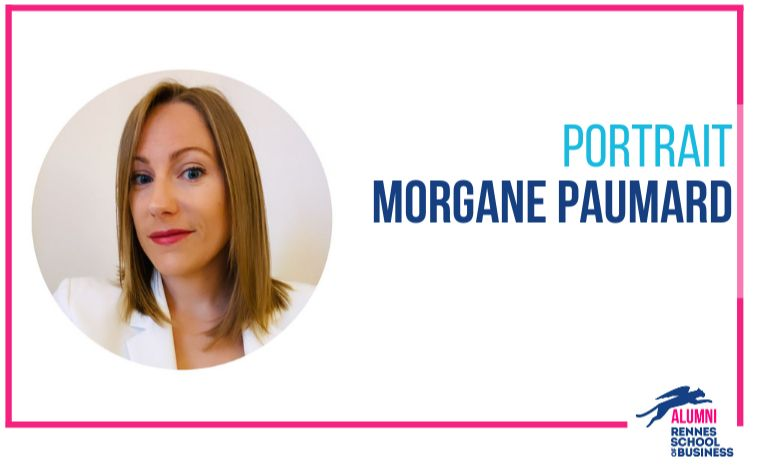 [Histoire d'International] - Morgane Paumard - Interparfums

Viewed 556 times
Hello, my name is Morgane. I come from Normandy and came to Rennes School of Business after completing a preparatory class (classe préparatoire). I don't know if it was the call of the palm trees but one thing is for sure, the international side of the school was exactly what I was looking for!
I was in Cohort 20 of the Programme Grande École (2009), and was General Secretary of the Arts Office. I did my exchange at the University of Applied Sciences in Amsterdam and when I came back to Rennes, I found my gap year placement with Yves Rocher in Rennes. After my gap year, I chose to do the Double Degree MSc. in International Marketing and I finished my studies with an internship at Unilever in Paris in Trade Marketing and Category Management.
In 2014, I went travelling after graduating. When I came back to France, I tried some new professional adventures. I started off in Paris, then worked in Lyon and in 2017 my husband and I flew to New York, which is when Interparfums came into my life. I started as an International Account Associate for the EMEA region for one year. Then we had to go back to France as our visas were about to expire (I'm sure many expats will know this feeling 😊). A year later, we went back to New York with our green cards and I had the opportunity to go back to Interparfums, this time in the Trade Marketing team. I was Brand Manager for a little over a year and then I was offered the opportunity to lead the team and became Global Trade Marketing Director for all brands managed by Interparfums USA… where my adventure is still continuing!
Can you tell us a bit more about Interparfums?
Interparfums was created in 1982 by two Frenchmen who met at school.
Interparfums USA, part of the Interparfums group, develops, produces and distributes perfumes and cosmetics under license. We sign licensing agreements with leading brands and develop their fragrances on their behalf. Products are distributed in over 120 countries, and we work with regional offices in Geneva and Hong Kong. Our brand portfolio continues to grow and now includes such prestigious brands as Salvatore Ferragamo, MCM, DKNY, Graff and Oscar de La Renta.
What are the values you uphold in your work?
The values that are most important to me in my work are integrity and honesty, reliability, adaptability and self-confidence. With these values you can go far and take your teams even further.
What is your greatest achievement/pride (professional and/or personal)
My greatest professional achievement is to have succeeded in recruiting my entire team, without HR support, in a rather complicated post-covid context, while ensuring that our trade marketing tasks weren't forgotten. That's when I understood part of the HR role and it's a lot of work! It is so satisfying to see my team evolve and grow today, it's a daily reward.
What advice would you give to a young graduate who would like to follow your career path?
I would tell all young graduates to follow their instincts and not to give up.
This may sound like a lot of nonsense, but it's true! The road is full of pitfalls, but it is worth it if you give yourself the means to get there. I also know a lot of people from my class who have completely reoriented themselves after graduating and I think that's good. The important thing is to get there and enjoy the journey as much as possible.
Do you have a hidden talent?
Following my husband on hiking trails at expert level +++ (and without complaining!)!
Kenavo!
---
I like