News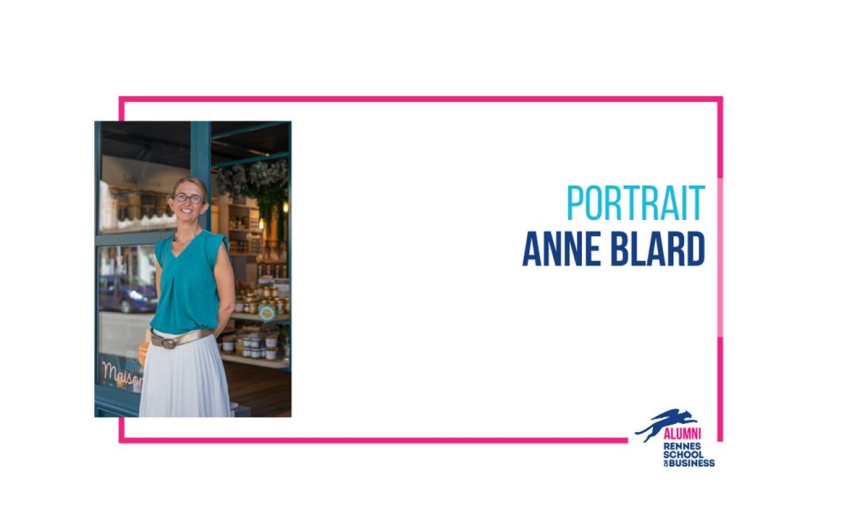 [Entrepreneurial Story] - Anne Blard

Viewed 385 times
Anne Blard, 43, married with 3 boys. I graduated from RSB in 2004, BA International Business after 2 years of preparatory classes. During these years, I was able to join the 4L Trophy association, which I have fond memories of!
After a career in the luxury hotel industry, I quickly moved into the events business and joined an agency in Paris with a strong desire to develop internationally.
In 2008, I set off to open an office in New York, right in the heart of Manhattan. After a fantastic entrepreneurial experience at the heart of this company, I went back to France in 2020 and I founded MOLENDINI, L'Epicerie vrac with my husband.
A bulk grocery concept with a physical store in Normandy, in Louviers (Eure) to be exact, and an online store available at www.molendini.fr, with the mission of distributing quality everyday products in bulk, in a zero-waste, eco-responsible approach.
Can you tell us about your job?
Today, I'm responsible for the commercial development and operational management of the MOLENDINI grocery store, both BtoC and BtoB.
After more than a year of project study, the company started its activity at the beginning of 2022 and we distribute bulk products throughout France in BtoC.
I'm also developing a whole range of support activities for companies with CSR strategies, to communicate internally on solutions for more eco-responsible and sustainable modes of consumption.
Tell us about a good time in the network
In 2009, with another Alumni, we developed the Alumni Club in New York. This was a very cool step, during which we realized that many RSB alumni lived in or near the Big Apple, a way of promoting the value of the school to local companies and getting together in a different context.
What's your greatest achievement?
Professionally, I think it's perseverance and listening. I never talk about luck, but about perseverance. Nothing happens on its own; you have to go out and find what you're looking for, knowing how to listen and how to remain benevolent. It's the only way for me to succeed, despite what some people say!
What advice would you give to a young graduate?
Nothing is impossible, sky is the only limit, so never give up!
Do you have a hidden talent or a passion?
A talent? I don't know, maybe taking the time to listen.
A passion: Watching my children grow up every day.
Thank you!
And above all, my advice: go and explore, see beyond our borders. Nothing's going to be perfect anywhere, but knowing that other ways of life exist elsewhere, and getting to know them, means you can always move forward in your daily life at any given moment.
Life is made up of experiences and nothing is a failure, everything is a subject for daily growth.
Find Anne on LinkedIn
---
I like