The year of the Alumni Association is organised around different events:

An Annual General Meeting is an important time in the life of an association, to review the past year but also design its future and projects. Traditionally, the AGM is held in Paris, in June, on the occasion of the network's Summer Party.
Video of 2019: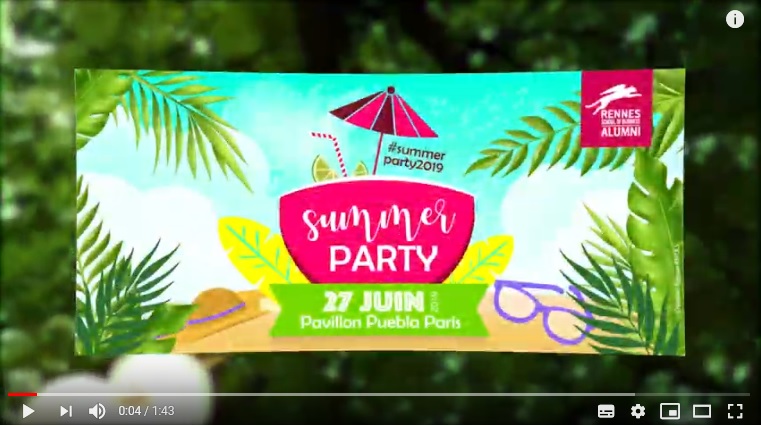 Rennes School of Business Alumni Entrepreneur's Club organises every year Entrepreneurship Awards, contest aiming at supporting financially business creation projects.
To be won, 3 rewards for the most promising projects: allocation of € 3,000 for each laureates completed by a provision by partners (In Extenso and Faster Capital).

Participation requirements :
Be the project lead of a business creation or development ;

Have registered a company to a trade register in France or abroad for less than 36 months (dated from the contest).
Application submission for the 8th edition : information will be released at the end of July 2020.

Congratulations to the laureates of the previous editions.
Back in images Video of 2019 prize giving ceremony at Glaz Arena in Rennes :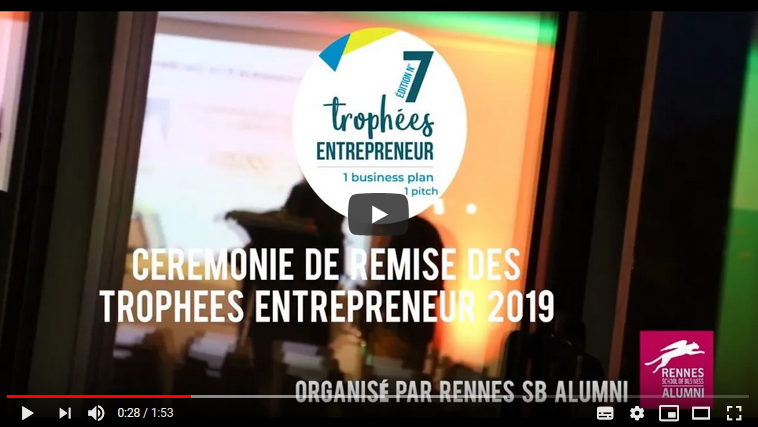 Organised every year at School, the Alumni Day is designed to allow Alumni and students to meet in order to talk about their jobs, companies, sectors. That day is also dedicated to obtain advice for internship or job search, information about the best way to build a CV.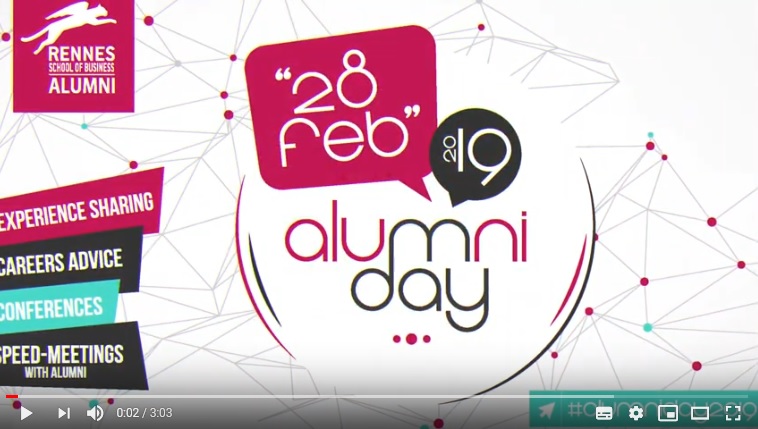 Le Gala est la soirée qui suit la Graduation Ceremony (Cérémonie de remise des diplômes), qui a lieu au mois de juin.