Events calendar
Come & Enjoy by Le Flâneur
Le Flâneur is willing to invite Alumni to a key project.
Finance? Human Ressources? Purchasing? Marketing? Big Data? etc. Many specialisation choices are available to Rennes School of Business students. Help them to make the right choice, to suit their skills and be a vector of professional fulfilment!
How? So that students can find their way or confirm their future choice of specialisation, Le Flâneur ais organising a meeting between former and current students, to share about background, experiences, and valuable advice
They change the codes and classic meetings by inviting you to have a great time around a lunch or a drink while helping us in our study path, in various places in Rennes, selected by Le Flâneur.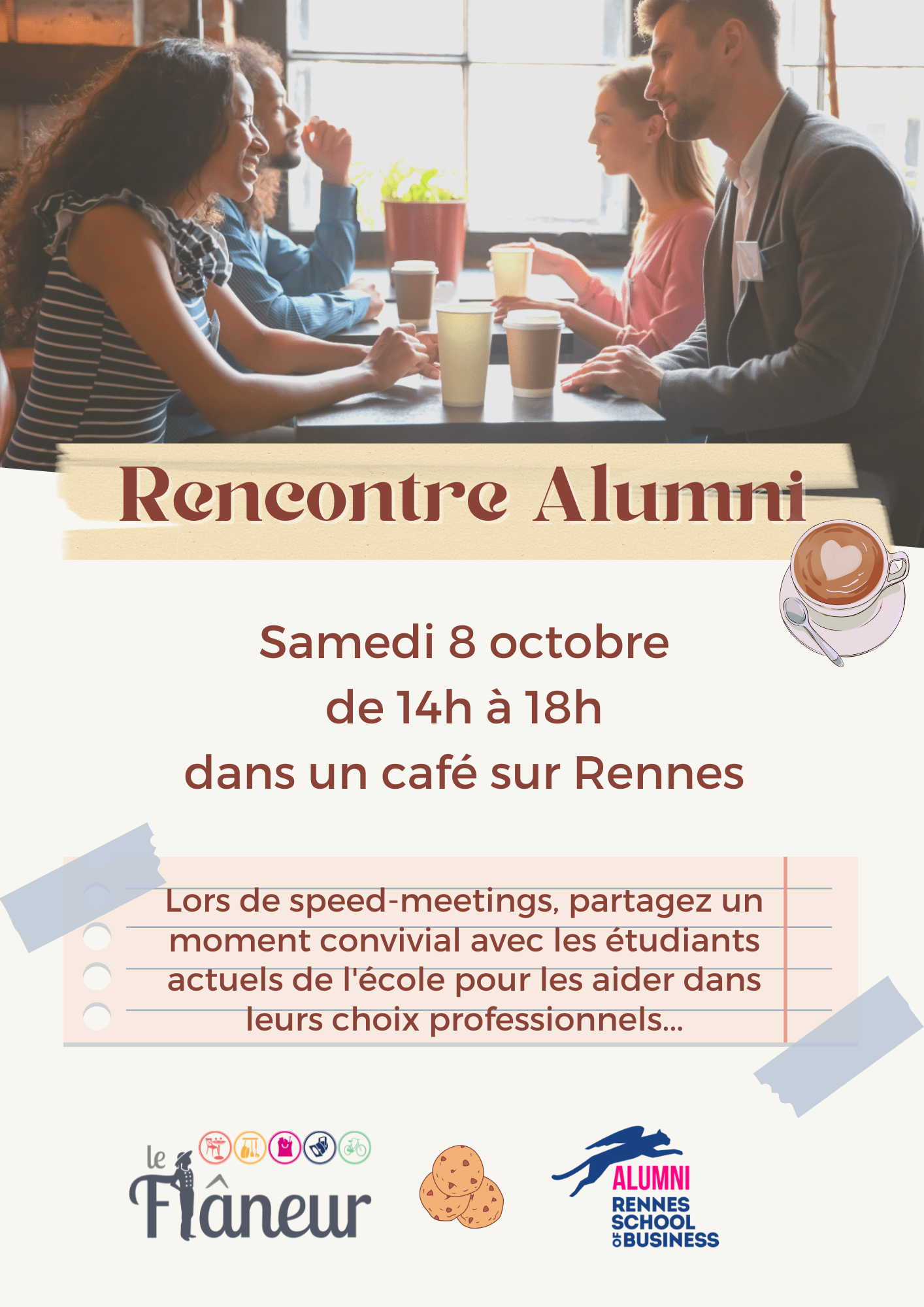 PRACTICAL INFORMATION
Drinks at your own expense, but preferential rates negotiated by Le Flâneur


Your schedule (meeting place and information about students you will meet) will be confirmed prior to the event.

Alumni registration by 2-hours time slots. Every 30mn, you meet a group of 2 to 4 students.

Who are we? Le Flâneur is a Rennes School of Business' society which promotes the city of Rennes through the realisation of an annual "the place to be" guide…
Saturday 8th October 2022

03:00 PM - 06:00 PM
(GMT +1)
Registration deadline : 6th October
Places selected by Le Flâneur
10 Rue Baudrairie
35000 Rennes
---
Closed registration
Places selected by Le Flâneur

10 Rue Baudrairie
35000 Rennes
You must be connected to leave a comment Log in